Inside restaurateur Antonio Bachour's first full-service restaurant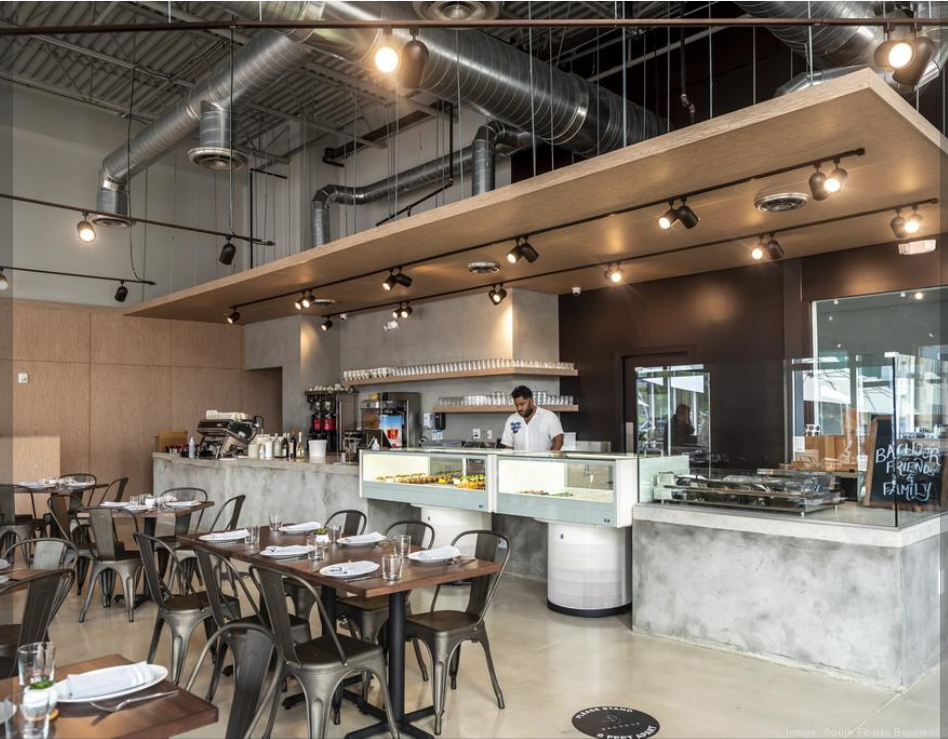 Renowned pastry chef Antonio Bachour will soon open his first full-service restaurant in Downtown Doral.
Bachour Restaurant and Bar at 8405 N.W. 53 St. in Doral is slated to open in mid-November, the award-winning chef said. The eatery occupies 4,750 square feet at the mixed-use development from Coral Gables-based Codina Partners.
His Bachour Bakery in Coral Gables brought him critical acclaim in recent years, including the Best Pastry Chef Award by the Best Chefs Awards organization in 2018, but that bakery offered a limited menu outside of baked goods and pastries.
Bachour Restaurant and Bar, meanwhile, will be open for breakfast, lunch and dinner and include a full menu of American cuisine, Bachour said.
"In Miami, my dream always was to have a restaurant," he said. "I specialized in dessert, but I wanted people to know I can run a restaurant too."
Bachour Restaurant and Bar will have the maximum indoor capacity for about 220 patrons, Bachour added. However, due to Covid-19 restrictions in Miami-Dade County, capacity will be limited to 110 diners.
To offset some losses, Bachour worked out a deal with Codina Partners to expand outdoor seating. With additional booths and tables, Bachour Restaurant and Bar will be able to accommodate an additional 150 patrons outside.
Courtesy of South Florida Business Journal.
Share this article