The best pastry chef in the world (literally) is opening a sweet shop in 2020 Salzedo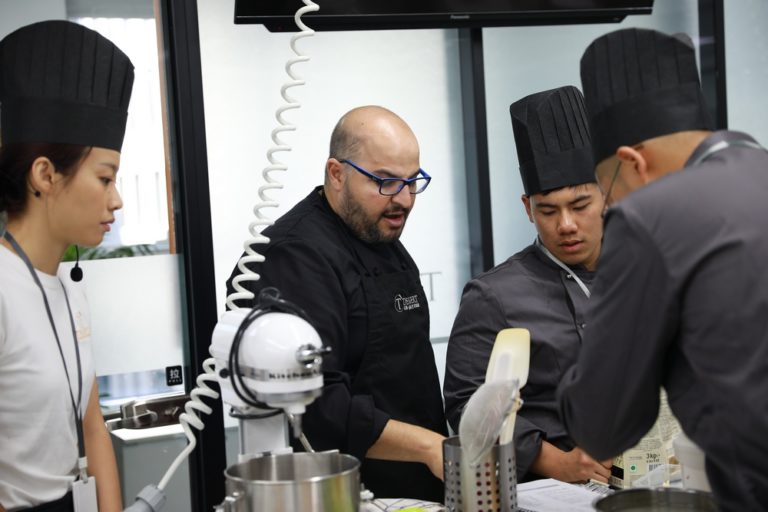 Just off his victory of being honored with The Best Chef Awards 2018's Best Pastry Chef Award, badass baker Antonio Bachour is about to open his eponymous Coral Gables bakery, pastry shop, and full service restaurant at 2020 Salzedo.  
But first a little about this Best Chef title. It's no joke.  Launched in 2017 and sponsored by Barilla, the list comprises the world's top 300 chefs, whittled down from 350 by the chefs themselves. Bachour is part of an exclusive club that includes this year's and last year's number one chef, Michelin-starred Catalonian chef Joan Roca as well other Michelin-men including Spain's David Munoz and Danish chef René Redzepi.
"It is a privilege to be named Best Pastry Chef amongst the most talented chefs in the world, and I'm grateful to The Best Chef Awards for the honor," said Bachour. "I plan on celebrating this accomplishment as I create new sweet masterpieces at my soon-to-open restaurant Bachour in downtown Coral Gables."
About that restaurant: The 5,000 square foot sweet spot features museum-like display cases of all Bachour's masterpieces and a glass walled prep-kitchen for those who like to watch. When not used by the chefs, that kitchen will offer pastry workshops for all aspiring bakers.
In addition to the pastries and house-baked breads, a breakfast, lunch and brunch menu will serve Bachour's spin on all the classics– egg-baked dishes, granolas, terrines, sandwiches and salads. All-day weekend brunches will serve sweets and savories like Bachour's brand-new turkey Cuban sandwich.
"2020 Salzedo in downtown Coral Gables is the ideal location for pastry lovers and foodies from around the world to access and taste my sweet and salty creations at Bachour," said Bachour.  "We have curated a food experience that will offer delicacies for discerning palates as well as upscale editions of every day favorites."
Bachour intends to use his new place to teach, too.
"The new concept in the Gables will allow us to offer Antonio's unique creations to a broader national and international customer base, plus will allow him to instruct," says co-owner Javier Ramirez. "It will be the perfect vessel for taking his name and the brand to the next level. We are also very excited about creating a modern and inspiring breakfast, lunch, and brunch menu that will contribute to the growth of Miami's culinary landscape."
The restaurant will be open from 7 a.m. to 7 p.m. for breakfast and lunch from Monday to Friday, and 7 a.m. to 7 p.m. (all day) for brunch on the weekends.
Share this article