Developer Armando Codina: A Downturn Is Not Miami's Biggest Problem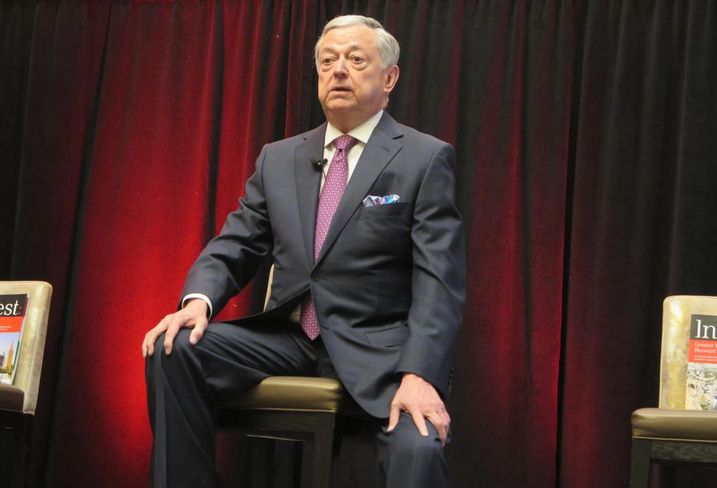 South Florida developers tend to hone in on one or two areas they know best, and if you're talking about Doral, there is no bigger honer than Codina Partners Executive Chairman Armando Codina, who built a master-planned community with schools, a city hall, 5,000 residential units, a Publix and 1M SF of commercial space.
Codina, who will be a speaker at Bisnow's upcoming South Florida State of the Market event, shared some of his thoughts on the outlook for Miami's commercial real estate market. And while some developers are fretting about a downturn, Codina doesn't sound too worried.
"I often describe Miami as a city that 'bounces back,'" he wrote in an email. "Miami-Dade has had its challenges, but has overcome all of them. Twenty-five years ago, after Hurricane Andrew decimated Miami, the city absorbed and dealt with the issues created by rebuilding in a remarkable way. Then in 2008, when Miami was overbuilt for the first time, we were left with a lot of empty buildings. The real estate downturn created a pricing and rental opportunity for people to move to downtown Miami. Just look at the skyline now."
Codina said he is looking at a number of opportunities that could arise in a downturn, which he said might have started already if not for proactive moves by the Federal Reserve. If a downturn materializes, he is among the many who believe it will be far less severe than the Great Recession.
"I think we will take what we have learned from what happened in the past to not even let it get to that point and to quickly get back up," he said.
There are bigger problems in Miami, he said: income inequality and education.
"I could say that about a lot of other places, that's not just a Miami phenomenon," he wrote. "We can talk about other important issues that are at the forefront but, fundamentally, we've got to deal with those first."
Codina's current projects include construction on the Beacon Logistics Park, a Class-A industrial park in Northwest Miami-Dade County, and preliminary plans for a building in Coral Gables on the corner of Salzedo and Sevilla.
In Doral, which Codina's family business has almost single-handedly transformed, the 5350 Park luxury condominium tower is under construction, as is Canarias, a collection of single-family homes. In the retail area of Downtown Doral, The Doral Yard — a new incarnation of the wildly popular Wynwood Yard — is currently under construction. Codina has lured retailers like Bachour, a bakery and restaurant run by Antonio Bachour (whom Codina calls "the world's best pastry chef"), Sweat 440 fitness studio, Bunnie Cakes, a vegan bakery and café, and Blos N Roses, a beauty salon.
One notable feature of the Codinas' development is their having planned a charter elementary school, which has become top-rated and instrumental to luring families. This year, an upper school opened.
Codina's projects are a reflection of his observations on the Miami market. Because of online shopping and delivery pressures, plus population growth, "industrial is — and will continue to be — the healthiest real estate sector in Miami-Dade, which is why we were excited to go back to our industrial roots with the Beacon Logistics Park project," Codina said.
Because of traffic headaches, people will continue to look for live-work-play solutions, he predicts. And Coral Gables will remain solid due to its central location, ambiance and walkability.
Courtesy of Bisnow.
Share this article