Downtown Doral's 8333 Building achieves LEED Gold Certification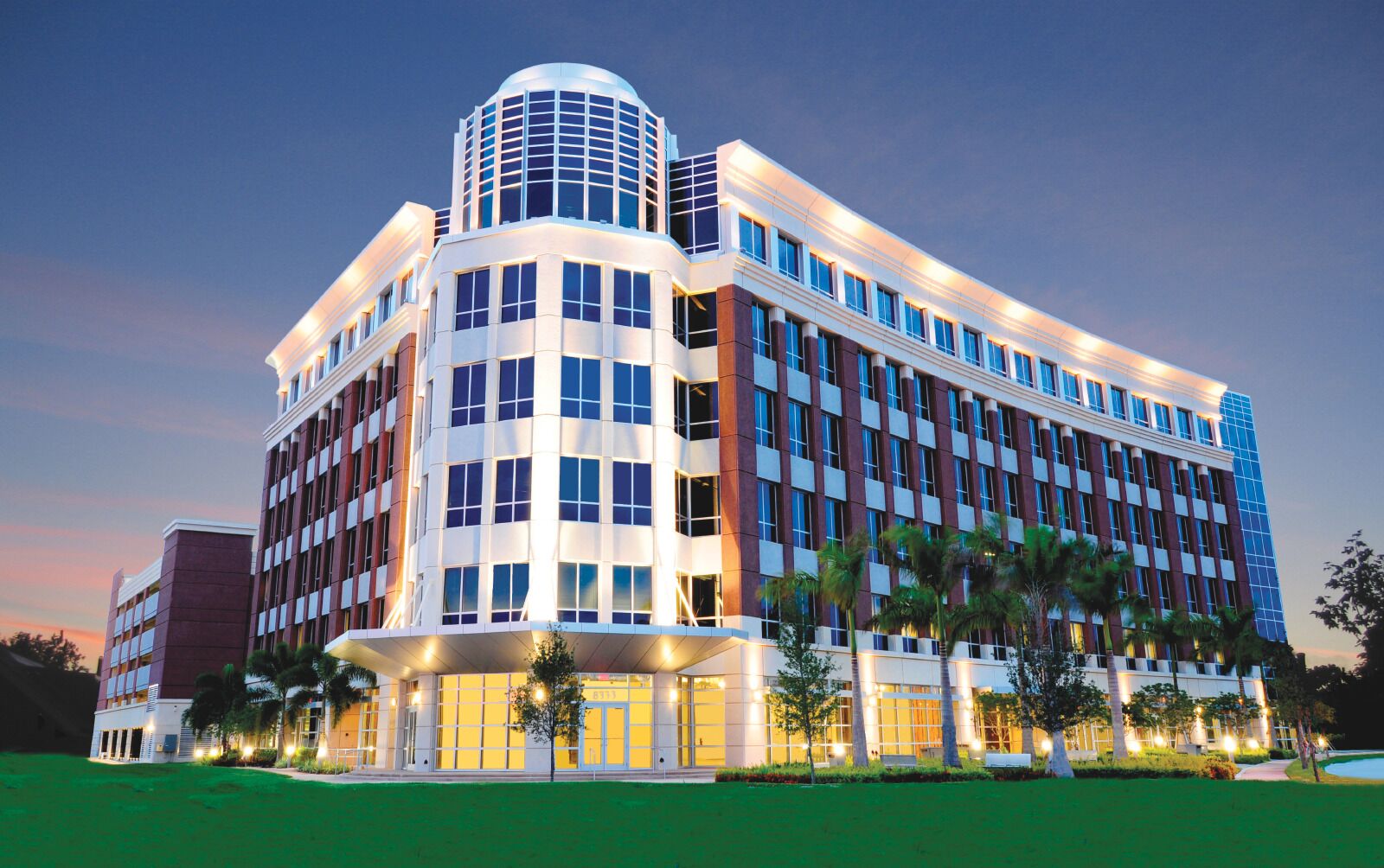 Downtown Doral's newest office building, 8333, recently earned the Leadership in Energy and Environmental Design (LEED) Gold rating by the U.S. Green Building Council (USGBC) for existing building operations and maintenance. 8333 achieved LEED Gold certification for implementing practical and measurable strategies and solutions aimed at achieving high performance in: sustainable site development, water savings, energy efficiency, materials selection and indoor environmental quality.
"At Downtown Doral we value sustainability, and this LEED recognition for our 8333 building further confirms our efforts to keep our community green," said Ana-Marie Codina Barlick, CEO of Codina Partners. "Codina Partners is known for elevated service to our customers and providing a sustainable community is one way we accomplish that."
Located in Downtown Doral, 8333 is part of one of Doral's largest office parks, offering distinctive architecture, environmentally friendly design, elegant finishes, multiple amenities, and lush native landscaping. The six-story office building includes 149,823 square-feet of Class A office space, housing distinguished tenants such as CC Homes, Avianca, Hamburg Sud, and the State of Florida Agency for Healthcare Administration.
LEED is the foremost program for the design, construction and operation of green buildings. More than 92,200 commercial and institutional projects are currently participating in LEED, comprising more than 6.2 billion square feet of construction space in all 50 states and in more than 167 countries and territories. The 8333 Building meets and exceeds the USGBC's requirements in the following metrics: indoor air quality, electrical and water efficiency, waste/recycling, green cleaning, integrated pest management, landscaping, and alternative transportation.
"LEED is a transformative tool that ensures a building is designed and operated to achieve high performance in key areas of human and environmental health while enhancing the triple bottom line – people, planet and profit," said Mahesh Ramanujam, president and CEO, USGBC. "By prioritizing sustainability, Codina Partners and the 8333 Doral project is leading the way in their industry and helping USGBC continue toward our vision of a sustainably built environment within a generation."
Share this article