Real Estate Firms Adapt To COVID, Prepare For Post-Pandemic Era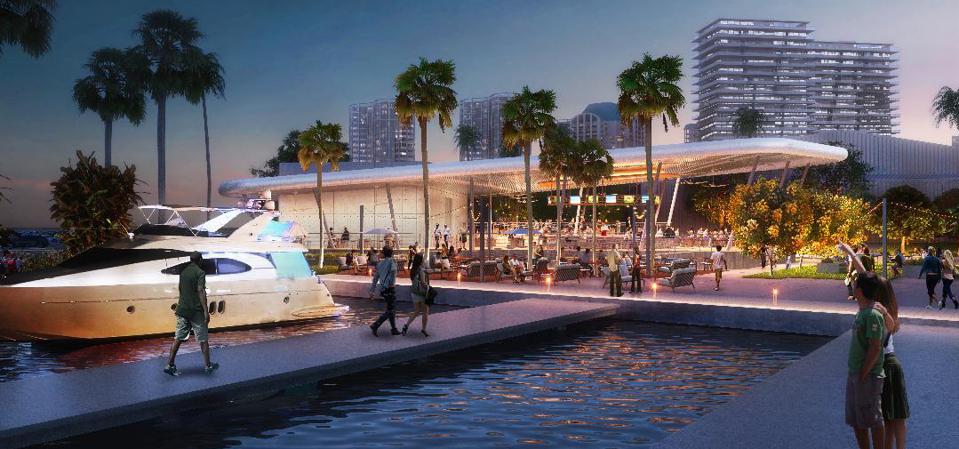 We find ourselves at an intriguing juncture in the novel coronavirus pandemic's evolution. Just as promising vaccines burst into prominence, promising a brighter post-COVID era, we also stand at the dawn of a predicted unprecedented surge in COVID infections, bringing what's sure to be a concomitant spike in hospitalizations, ICU stays and deaths. "It's going to get a lot worse before it gets better," seems the understatement of the autumnal season.
Given all the uncertainty, this could be an opportune moment to capture a snapshot of the real estate industry's response, as seen through the lens of several widely disparate trends and developments.
Coral Gables, Fla.-based development, investment and property management firm Codina Partners proved visionary in rolling out its "Codina Cares" signature program to its South Florida and Texas properties just as COVID's impact seemed to wane in early summer. As if certain a second wave would grip the nation in the months ahead, Codina implemented a number of measures at the commercial properties of its Downtown Doral mixed-use community in west Dade County.
The program included everything from the expected safe-distance floor decals and hand sanitizer stations to assistance for tenants in obtaining PPE, thermometers, signage and furniture storage. The initiative even went so far as to import traveling artists and musical acts ranging from Brazilian vocalists to jazz trios into Downtown Doral to entertain the community's residents every weekend. "It is important to keep people's spirits up," says Ana-Marie Codina Barlick, CEO of Codina Partners.
Standard-setting certification
Other real estate companies are responding in their own ways. For instance, The Related Group has been among early adopters of WELL's Health-Safety rating.
MORE FOR YOU
Miami's Allapattah Resurgence Benefits City's Workforce
Multiple Benefits Suggest Steel Construction's Time Has Arrived
The New Must-Have Amenity: Outdoor Space
Setting the standard for operational policies and maintenance protocols, the certification will be de rigueur in the company's upcoming developments, says The Related Group's Executive Vice President Jon Paul Perez.
Also standard will be, he adds, "technology-driven innovations such as touchless entry and elevator access, on-demand amenities and services via app and more. We're rolling out this approach [in] all of our market-rate rental properties, including those throughout South and Central Florida, Georgia and our new set of jobs in the American Southwest. Moving forward, our mixed-use properties and all our future developments for that matter, will sit at the intersection of style, technology and health and wellness."
Mast Capital CEO Camilo Miguel Jr. reports COVID has led the industry to reexamine the community and gathering aspects of mixed-use developments. "While we remain bullish on this model and the popular live-work-play lifestyle that comes from being walking distance to dining, work, retail and entertainment, we know major change is coming," he says. "A few trends stand out, one being implementing more green space and outdoor areas. For us, this is a key element of our projects, and two currently in development have large outdoor parks."
The same philosophy is in play at Regatta Harbour, a new shop-dine-play destination development along Dinner Key in Coconut Grove, Fla. Regatta Harbour developers TREO Group have incorporated an open-air design, lending itself to an abundance of green space, including an expansive bay walk linking Kennedy Park to Regatta Park. The development also includes direct boat access to both fine dining and casual outdoor restaurants and entertainment.
"With health and wellness at the top of people's minds, the development re-envisions the use of mixed-use spaces," says Otto Boudet-Murias, TREO Group principal. "[It] implements fitting CRE elements by incorporating the latest technology trends to minimize marina surface contact with an application-based scheduling system."
Retail new normal
Meantime, Ben Waber, industry expert on workplace analytics, has researched workplace changes in light of COVID-19, and how collaboration and communication have changed during the pandemic era. It's important, says the president of Humanyze, for the real estate industry to implement data analytics to monitor and measure physical and digital communications in light of the health emergency.
An example is the use of analytics to make sure building safety policies are strictly enforced upon employees' return to offices. Workplace analytics can anonymously gauge number of occupants of offices and conference rooms, a metric building managers and company leaders can use to help inform decisions regarding cleaning schedules and employee rotations.
Speaking of data, a new normal is emerging for retail property owners, reports CREXi, a commercial real estate marketplace that uses digital tools to provide brokers and buyers with simplified transactions. Deferred rent negotiations between tenants and landlords have taken center stage in recent months, but a number of national and regional retail tenants are not in situations that might be described as "distressed." That is setting up a new normal for retail investors and uses, which includes the repurposing of vacant shopping malls into health care armories or medical centers, CREXi execs report.
Share this article