Reservations only: Salons, restaurants adapt to new normal in South Florida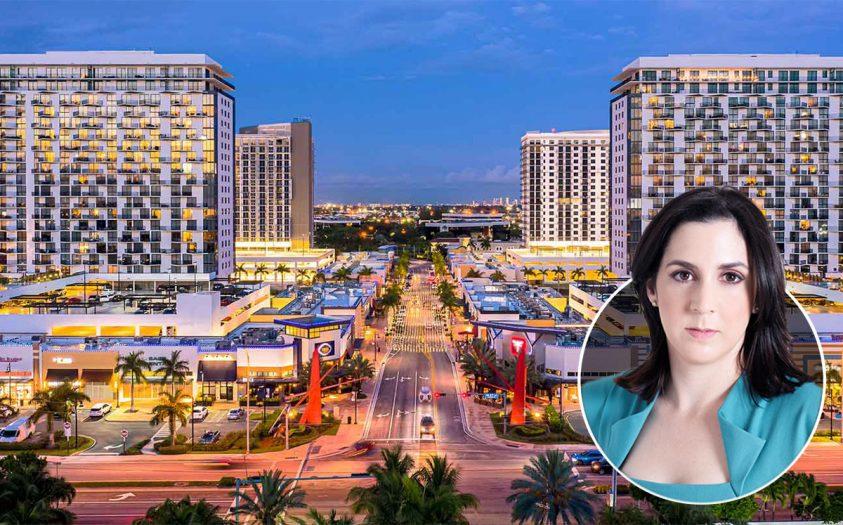 When The Spot Barbershop restarted online reservations Friday night, more than 500 people tried to book appointments, crashing the site.
The local barbershop chain with 15 locations in Miami-Dade and Broward counties is among thousands of businesses reopening their doors beginning on Monday, after being closed for roughly two months due to the coronavirus pandemic. Florida Gov. Ron DeSantis announced last week that some non-essential businesses could begin to reopen in Miami-Dade and Broward counties, joining the rest of the state in phase one of Florida's post-coronavirus reopening.
"Demand is extremely high," said Ricky Patel, president of The Spot. All of the company's locations were back up and running on Monday. But the new normal is vastly different from pre-Covid-19.
Miami-Dade Mayor Carlos Gimenez's color-coded guide to reopening includes strict guidelines for businesses in the yellow section, which began Monday. Personal grooming businesses such as salons and barber shops must maintain at least six feet between customers, and only 25 percent occupancy or 10 people (whichever is smaller). Appointments are required, and hairdressers have to use single-use aprons, wearing face masks or shields and gloves. Door handles, countertops, magazines, couches, chairs and more have to be disinfected.
At The Spot, operating hours have been extended, from 8 a.m. to midnight, so that barbers can work in staggered shifts. The company is mandating more than eight feet between people, and requiring a 15-minute gap between appointments to be able to sanitize everything.
Patel and a majority of retail and restaurant owners are eager to get back to work, posting "We're Open!" signs with balloons throughout South Florida. Though some restaurants, like Miami-based Pincho Factory, are waiting to reopen their dining rooms, many flipped the sign from 'closed' to 'open' on Monday morning.
A number of malls are also reopening. The Galleria at Fort Lauderdale, Bal Harbour Shops, Downtown Doral and CityPlace Doral all began to reopen on Monday.
Brickell City Centre will do so on Friday, with a phased reopening, increased cleaning, and social distancing guidelines in place. The outdoor shopping center will have reduced hours, from 11 a.m. to 7 p.m. Monday through Saturday, and 12 p.m. to 6 p.m. on Sundays. Brickell City Centre, owned by Swire Properties, Whitman Family Development and Simon Property Group, will wait until May 27 for restaurant dining rooms to reopen, since the development is in the city of Miami. (Some municipalities such as Miami and Miami Beach have delayed parts of phase one.) The Miami Design District will start opening on Wednesday.
Simon announced six South Florida properties reopened on Monday, though they will also look different: Coral Square, Dadeland Mall, The Falls, Florida Keys Outlet Marketplace, Miami International Mall, and Sawgrass Mills. The malls closed March 19, marking nearly two months of having been shuttered.
In addition to the enhanced sanitation and disinfection of high-traffic areas such as dining rooms, door knobs, escalators and restrooms, some tenants won't be reopening. Nordstrom at Dadeland Mall is among the stores that the retailer decided to close permanently.
At Downtown Doral, a 250-acre mixed-use community developed by Codina Partners, businesses began to reopen on Monday, including The Spot. Codina has created signage to tell retail customers and residents where to go, and substantially expanded its outdoor dining area for restaurants to use. Restaurants can operate at 100 percent capacity outdoors.
Ana-Marie Codina Barlick, CEO of Codina Partners, said the firm is also working with tenants to provide personal protective equipment wherever needed, and created takeout and delivery signs for restaurants that stayed open at the Publix-anchored retail component.
On Monday afternoon, Pisco y Nazca and Bulla Gastrobar were serving customers for dine-in service at Downtown Doral, said Patrick Morey, senior director of Centurion Restaurant Group, which owns Pisco y Nazca, Bulla, and Beehive Kitchen.
While restaurants and other retailers were only allowed to start operating at 25 percent capacity in other parts of the state earlier this month, Miami-Dade and Broward started at 50 percent capacity. Centurion is removing tables and storing them to maintain the required six feet between parties.
The increased capacity has made it more feasible for some restaurant owners to operate, including Centurion, Morey said. The company laid off about 900 employees at its restaurants in South and Central Florida, Texas and Georgia, and is now bringing them back.
But Morey acknowledged that "at some point, to make sense as an indefinite long-term business, we need to be able to accommodate more than 50 percent seating."
One in four restaurants in the U.S. is expected to not re-open, according to a recent study.
Codina is working with its tenants to work out rent payments and late fees. Codina Barlick said rent collection is "a moving target."
"We were obviously very pleased with the 50 percent [capacity]," she said. "Twenty-five percent didn't make financial sense."
Courtesy of The Real Deal
Share this article