Armando Codina: Development and civic leader focuses on industrial sector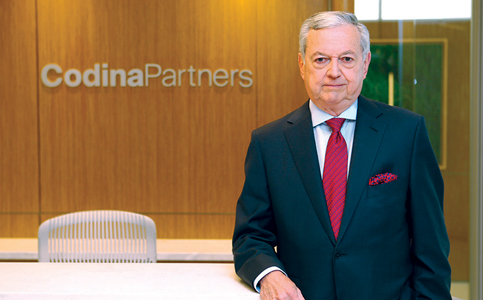 Armando Codina this year celebrates 10 years as executive chairman of Codina Partners LLC, a real estate investment and development firm focused on residential, commercial and mixed-use projects that have helped transform several areas in Miami-Dade County.
Mr. Codina, who previously ran Flagler, a company whose portfolio spanned more than 12 million square feet of office and industrial space throughout the state, began his development career in 1979 as chairman and CEO of Codina Group, which under his leadership became Florida's largest privately-held commercial real estate company.
That's a long way from his career's humble beginnings, as a bag boy at Winn-Dixie.
"Years later, I was on its board," he said.
Other boards he's served on include the board of directors of American Airlines parent company AMR Corp., where he was lead director, the Mayo Clinic and The Home Depot.
His many local nonprofit, educational and philanthropic involvements have included, among others, service as a member of the Florida Council of 100, chairman emeritus of Florida International University and a co-founder of Community Partnership for the Homeless, later renamed Chapman Partnership after fellow co-founder Alvah Chapman.
Codina Partners in recent years has focused heavily on the City of Doral, developing Downtown Doral, a more than $1 billion investment comprising 5,000-plus residential units, more than 1 million square feet of office space and 250,000 square feet of retail, as well as Doral City Hall, Downtown Doral Charter Elementary School and Downtown Doral Charter Upper School.
As of late, he said, he's trimmed back his social involvements to focus on family and continue charting the course of his company.
"I thought I was going to retire three times. I failed three times," he said. "I don't belong to any country clubs, do a lot of social stuff or mingle with the beautiful people. I like to come to work."
Courtesy of Miami Today.
Share this article