Codina Partners' plan for Coral Gables rental tower advances with three-way property swap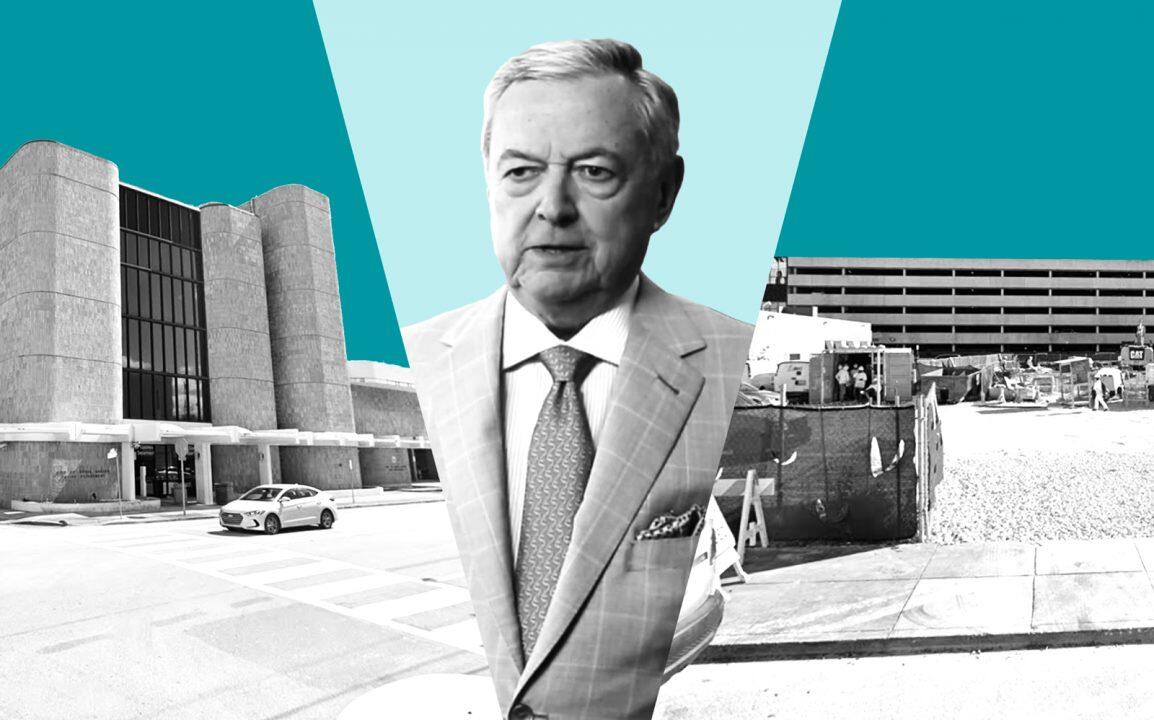 Codina Partners' plan for a high-end rental tower in Coral Gables is a step closer, after a property swap among the developer, the city and a Mercedes-Benz dealership.
As part of the three-way trade, Codina Partners bought a 1.3-acre development site from an affiliate of Mercedes-Benz of Coral Gables for $13.2 million, said Armando Codina who heads the development firm.
Also, an affiliate of Mercedes-Benz of Coral Gables bought Coral Gables' former police building at 2801 Salzedo Street from the city for $16.7 million, according to a deed. In the third property exchange, Codina Partners a couple of years ago had given the city land for its new police department headquarters at 2151 Salzedo Street.
Coral Gables-based Codina Partners wants to build its rental tower of up to 16 stories on a city block between Valencia and Almeria avenues, west of Salzedo Street. The plan is for a multifamily building with units up to 7,000 square feet, and smaller units from 2,000 square feet to 3,000 square feet. It will offer long-term leases for an average of five years.
These will be "sky homes" for empty nesters or Northeasterners who move here and need time to buy a single-family house, Codina said. He will live in the penthouse, he added.
Codina, who last week was in New York speaking with restaurateurs to potentially open on the ground floor, has not yet submitted plans to the city. If approved, construction will start by year's end and is expected to be completed in 2023, he said.
The property swap agreement was set in motion in 2017 when the city decided to build a new headquarters for its police, as the five-story 2801 Salzedo building was in poor condition with cracks and leaks.
The new five-story, 200,000-square-foot building at 2151 Salzedo opened in January. Other city divisions based there include the fire department, 911 call center, first responders dispatch center, EOC command and operations, communications department and IT. Fire Station 1 is also at the site.
The Mercedes-Benz dealership will renovate the former police building and use it as a showroom and storage, according to the South Florida Business Journal, which first reported on Codina's project and land-swap completion.
Codina Partners, founded in 2009, has developed extensively in South Florida. One of Codina's more recent ventures is a 150 estate-style home development in Miramar that he is co-developing with Jim Carr and BBX Capital Real Estate.
Codina also has been prolific in the Gables, where it developed 15-story Mediterranean-style Bacardi headquarters with 230,000 square feet of offices and 20,000 square feet of retail, according to its website. It also built the high-end, 16-story 2020 Salzedo multifamily tower in 2018 with the restaurant, bakery and pastry shop Bachour, led by chef Antonio Bachour, on the ground floor.
"We transformed that end of Salzedo. We didn't settle for any restaurant. We brought in a world-class chef," Codina said. "We are going to do the same thing" at the new project.
Courtesy of The Real Deal
Share this article