Developer Armando Codina is bringing giant-sized rental apartments to Coral Gables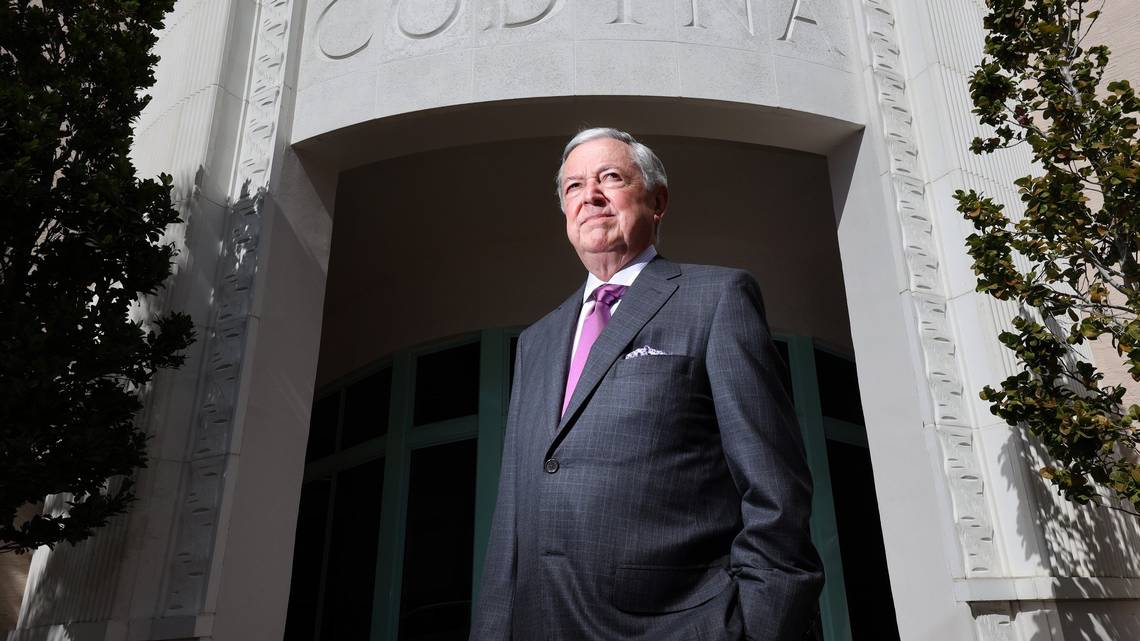 Remember micro units? Developer Armando Codina wants you to forget that tiny living nonsense.
Instead, the chairman of the Codina Partners real estate development firm wants people to live large — as in jumbo-sized new apartments.
After the completion of a land-swap deal with the City of Coral Gables and the Mercedes-Benz Coral Gables auto dealership, Codina has unveiled his plan for a new kind of apartment building that can keep pace with the plushiest of Brickell condos.
Although official plans have not been submitted yet, the new building will feature 12 giant apartments, between 3,000 and 7,000 square feet in size, as well as a penthouse that Codina himself will live in. The South Florida Business Journal was first to report the news.
"A building like this has never been done, certainly in Miami," Codina told the Herald. "These are large units. You have large homes where people have tied up a lot of wealth and they are empty nesters. You have a tremendous amount of people who are ready to simplify their life. But they are right-sizing, not downsizing. With the size of the units, this is also a family place."
Codina Partners paid $13.24 million for a 1.34 acre lot formerly used by Mercedes-Benz to park cars along Valencia Avenue and Salzedo Street, on the south side of Miracle Mile.
Each unit will have its own private elevator and some of them will run as big as five or six bedrooms. Amenities will include a Zoom room, movie theater, gym, swimming pool, lap pool, and staffers to greet residents. The final design, by the Coral Gables-based Nichols Brosch Wurst Wolfe & Associates architecture firm, is three or four weeks from completion, according to Codina.
Rents have not yet been determined, but residents will be required to sign five-year leases instead of traditional one-year leases.
"This building will be on the same street as my office building [at 2020 Salzedo St.], so I can walk to my office every day. I want to simplify and improve my quality of life. I am not looking so much on return on investment as I am looking at finishes [for personal taste]. We will use natural gas in the building. You wouldn't do that if you were counting every penny."
Why go the multifamily route for such a luxurious project? Codina said condo living is just not a good fit for him.
"My allergic reaction to a condo is that you tie up your whole money in it and then you end up seeing a lawsuit between the developer and the condo association," he said. "That's not the way I want to live at this stage of my life."
Coral Gables has attracted a slew of new multifamily projects over the last year, including a boutique 11-story building at 250 Bird Road by Alta Developers, a 196-unit senior living rental building in Merrick Park by the Orlando-based ZOM Living development firm and a massive 495-unit building at the intersection of U.S. 1 and Le Jeune Road branded by the Minnesota-based Life Time health and wellness company.
Courtesy of Miami Herald
Share this article