Do homeowners want telehealth as an amenity? CC Homes and Baptist are betting on it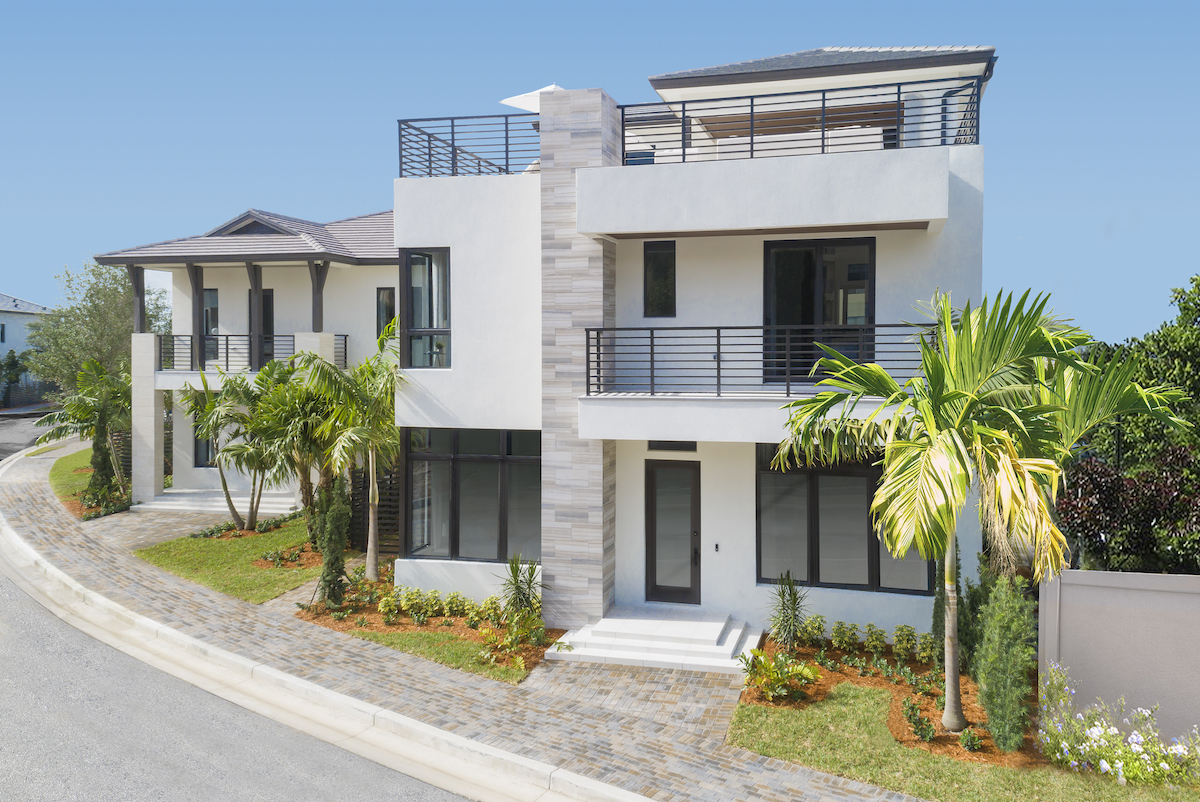 Developers in South Florida agree — more home buyers will want new construction with wellness components due to the pandemic. One home builder is turning to telemedicine to meet the anticipated demand.
The Coral Gables-based single-family home developer CC Homes, a Codina-Carr company, hired Baptist Health to provide a telehealth service for buyers in its Canarias at Downtown Doral project and future new construction. Each household can undergo routine health checks with a primary care physician using their TytoCare kit. Each kit brings an exam camera, thermometer and adapters to check the ears, heart, lungs and throat. CC Homes will provide a year's worth of Baptist's Care on Demand for each buyer.
"We are all focused on the pandemic," said Jim Carr, founder and principal of CC Homes and chairman of the board at Baptist Health. "You can't say one factor sells houses. It's all the little things that add up that help sell homes. This is just one of those little things."
The first phase of Canarias — a development with a total of 343 single-family homes and 52 townhouses — was completed in late 2019. Homes start at $550,000 with a 5,000-square-foot layout, including three bedrooms and three bathrooms. Two hundred units are sold and TytoCare kits were delivered to those buyers in December. The kits — compatible with multiple telehealth services — are a hit with buyers, Carr said.
"The efficiency and quality of home health is great for the consumer," he said.
CC Homes will provide TytoCare kits with Baptist's Care on Demand for its Maple Ridge project in Ave Maria, which is being completed in phases, and future developments, Carr said. The firm has a total 1,200 units in the pipeline for projects across Broward, including Davie, Cooper City, Miramar and Sunrise.
Besides TytoCare kits, amenities are being modified in these projects to accommodate for social distancing, including clubs and gyms.
"There was a focus on the urban centers [prior to the pandemic]. Now there's a focus on the suburban markets. No one wants to be in a tower," Carr said.
It is the second real estate development for Baptist this year. Belmont Village Senior Living is working with the healthcare provider for its Coral Gables development. There may be other real estate-related partnerships, said Lissette Egues by email, the vice president of Baptist Outpatient Services.
"We are always looking for innovative ways to expand access to healthcare. Aside from real estate developers, we have partnered with employers, hotels and senior living communities. The pandemic has shown the importance of leveraging technology to keep our community safe and healthy," she said.
Other developers are either moving forward with or adding wellness components to their projects since the pandemic, including Royal Palm Companies. The development firm is adding a medical center on the ground floor of its Legacy Hotel & Residences.
"Now," said Egues by email, "we are moving into a new era, where making healthcare part of the home experience — giving homeowners the ability to connect to local healthcare providers instantly — is a non-negotiable."
Courtesy of The Miami Herald.
Share this article