More Apartments Coming to Downtown Doral on $19.25 Million HFF Deal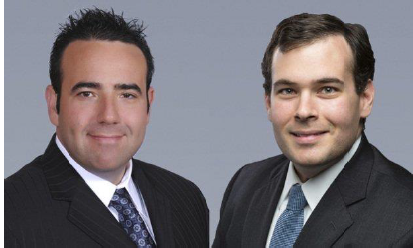 A new apartment community will rise in the Downtown Doral mini-city after an HFF team brokered a $19.25 million site sale. Multifamily developer Greystar, based in Charleston, South Carolina, bought the vacant 4 acres from the mixed-use project's master developer, Coral Gables-based Codina Partners, on March 22.
Greystar plans to develop an eight-story building with 385 luxury apartments northeast of Northwest 87th Avenue and 41st Street across from the Trump National Doral resort.
Downtown Doral is a 250-acre project on 87th Avenue on both sides of Northwest 53rd Street. In addition to homes, stores and offices, it will have a 3-acre park and charter elementary school. The completed project will have 2,840 residences, 1 million square feet of offices and 180,000 square feet of retail, according to the Downtown Doral website.
The latest land sale was complicated by the need for site plan approval from the city, said Jaret Turkell, HFF managing director in Miami.
At the same time, "the quality and sophistication of the buyer and seller" simplified the site-plan approval process, he added.
Turkell worked with HFF managing director Manuel de Zarraga, senior director Maurice Habif and director Simon Banke, all based in Miami, on the transaction on behalf of Codina Partners.
For their part, Codina and Greystar worked together to get the city's OK for the site plan before closing the deal, Habif said.
Codina, led by father-daughter team Armando Codina and Ana-Marie Codina Barlick, has been developing some parts of Downtown Doral and selling others to developers including Miami-based homebuilder Lennar for their own projects.
The HFF team has represented Codina on two other site sales destined to become an assisted living community and an age-restricted residential community for active seniors.
Downtown Doral is one of several projects offering a live-work-play lifestyle, which is more common in urban cores than suburban South Florida settings. But other mini suburban cities are in the wortks, including Sunrise's Metropica and Plantation Walk.
In Doral, pent-up demand for housing is a response to office and retail deliveries in recent years, Habif said. In fact, all the new development in the city makes the word "suburb" unfitting for Doral, he added.
"It's so dense. There's so much activity. There's so much office, residential, retail that it really is, and technically it is, its own city."
Share this article