Greystar closes on Downtown Doral site to build new apartment project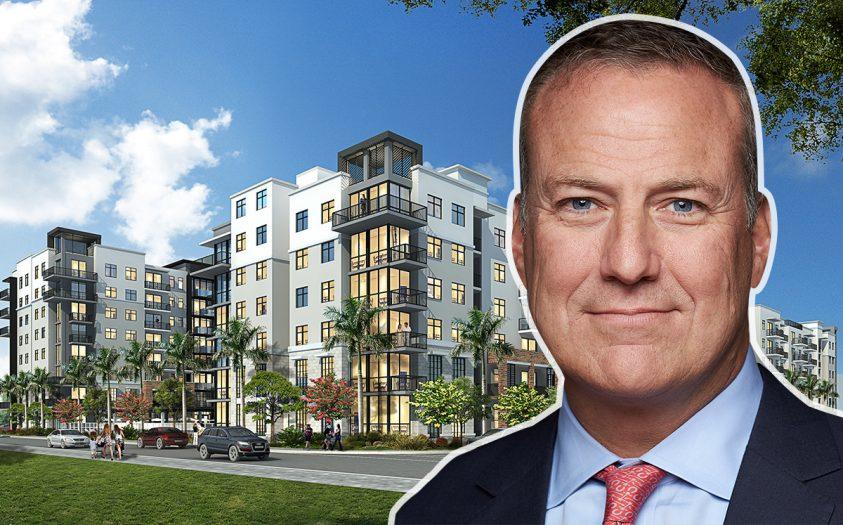 Greystar purchased a lot on the former White Course in Doral to build an apartment building called The Elan at Downtown Doral South.
Codina Partners sold the 4-acre lot at 8425 Northwest 41st Street for $19.25 million, or $110 per square foot. Greystar scored a $79 million loan from Northwestern Mutual Life Insurance to build the project, according to property records.
The new apartments will be Greystar's second project planned for development at Codina's Downtown Doral project. Last year, Greystar paid $14 million to build Overture Downtown Doral South, a roughly 200-unit apartment complex for residents 55 and older.
This latest project will not be age restricted. The Elan at Downtown Doral will be designed by MSA Architects and include a courtyard with a pool, fitness center, yoga deck, park and a clubroom.
HFF's Manuel de Zárraga, Jaret Turkell, Maurice Habif and Simon Banke represented the seller in the sale. HFF also represented the buyer.
In 2016, Codina Partners — with Jim Carr's CC Homes — and Stuart Miller's Lennar won the bid for the White Course in Doral, paying a total of about $96 million to acquire the former golf course. Lennar and Codina split the property, which is adjacent to Downtown Doral, in half.
When it's completed, Downtown Doral will have more than 1 million square feet of commercial space, 400,000 square feet of Class A office space and 5,000 residential units. The master-planned community will include a city hall, a charter school and Publix that are already open, town homes, single-family homes and condo towers.
Codina and longtime partner Jim Carr have also teamed up to build Canarias, a luxury custom home development adjacent to Downtown Doral. Canarias features 343 single-family homes and 52 townhomes.
An earlier version of this story misstated Lennar's role in Downtown Doral. Codina is the master developer of the project. 
Share this article