Master of Science in Real Estate students network, learn from prominent Miami developer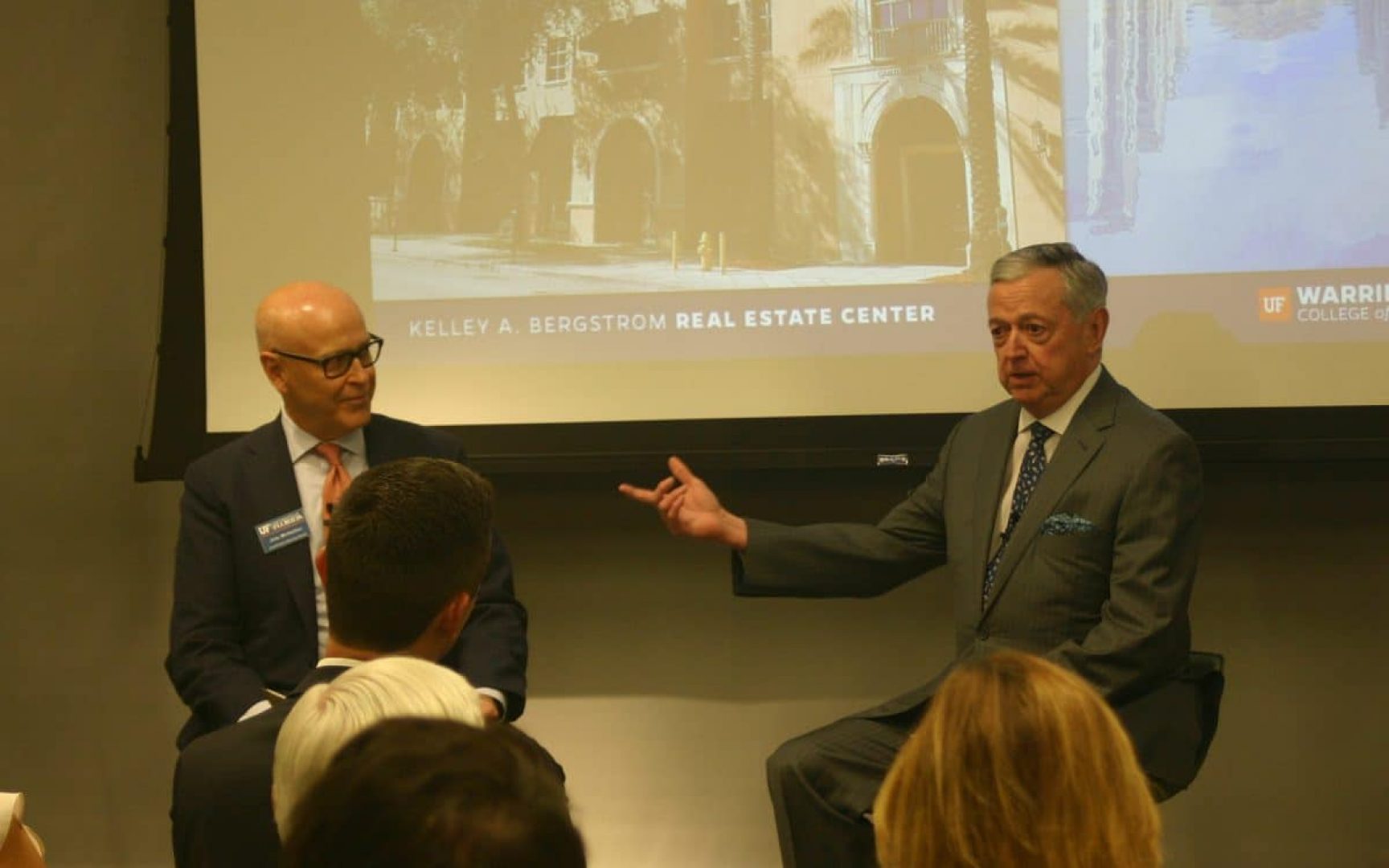 By Cecilia Milton, BSBA Finance '18, MSRE '19
Not only am I the daughter of a developer, but I am also the daughter of a Gator. My dad has always shared his love for real estate and the Gator Nation with me. I came across the Nathan S. Collier Master of Science in Real Estate (MSRE) program after participating in an open house session prior to coming to the University of Florida. I walked the halls of the newly-constructed Heavener Hall, led by a combined-degree student who shared wonderful things about her experience at the Warrington College of Business. After hearing from the student, I made sure to see if I could pursue my passion for the real estate industry within the Warrington specialized master's program.
My experiences throughout the MSRE program have been nothing short of what my tour guide described hers as. The MSRE program has provided me with an excellent education and has exposed me to my incredible professors, classmates, and a network of professionals who have helped accelerate my professional career. I am able to interact with these professionals at various events throughout the school year, like our Advisory Board Retreat or the Bergstrom Center Real Estate Trends and Strategies Conference.
This November, I was able to participate in another of these events in Miami, Fla. The UF Kelley A. Bergstrom Real Estate Center hosted an invitation-only event entitled, "An Evening with Armando Codina." The evening started with a cocktail hour, where the invited guests were able to network prior to the program starting. Throughout the cocktail hour, my classmates and I had the opportunity to connect with prominent real estate professionals in the Miami area. Most of my classmates were networking in order to build connections and even potentially find jobs. As I have already been placed with Starwood Property Trust, I took advantage of the hour to create connections for future business and gather advice from these successful individuals as I start my career.
Following the cocktail hour, the program featuring Armando Codina, Executive Chairman of Codina Partners, and moderated by Jim Mehalso, Managing Director at Prudential Real Estate Investors began. Mr. Codina spoke about his personal experiences, the growth of downtown Doral and the future of the Miami region.
The entire evening was an amazing way to connect with real estate leaders and learn from their experiences. I have the MSRE program and Bergstrom Real Estate Center to thank for the incredible opportunity most students would never have had the chance to participate in.
Share this article